Spesifikasi
Susu Kukus Susu
1.Kesan kebolehkesanan
2. tanpa pemadat
3.Ingre: tepung gandum, air, susu tepung, ragi.
Roti stim oriental berkualiti tinggi, pengalaman soft, nutrisi dan
roti oriental yang lazat semulajadi, pujian yang sempurna untuk sebarang hidangan.
Roti kukus susu
Penerangan Produk:
| | |
| --- | --- |
| Product name | Milk steamed bread |
| Product NO | NCN001-1 |
| Product type | Quick frozen cooked food |
| Product stuffing | Without stuffing |
| Product specification | 20g/piece |
| Product packing | 1500g/bag*4bags/carton or as your requirement |
| List of ingredients | wheat flour, water, milk powder, yeast |
| Raw material | Wheat flour is selected the quality wheat in north China plain. |
| Storage and transport | Under -18 centigrade |
Kaedah yang boleh dimakan:
Stim: Tidak perlu buang, buang , letakkan ia dalam pengukus.Mudah selepas mengukus
7-9minutes selepas air mendidih.
Microwave: Tidak perlu buang, bungkus , letakkan dalam gelombang mikro khusus
kotak pengukus, dimasukkan ke dalam beberapa air panas, dimakan selepas 2-3 minit
haba sederhana.
Fried: N / A perlukan defrost.Unpack, masukkannya dengan teliti apabila haba minyak,
goreng sehingga emas.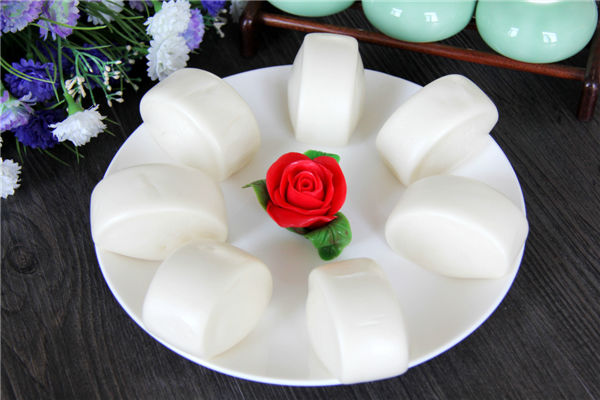 Kami terutamanya eksport ke Amerika Syarikat, Rusia, Eropah, Jepun dan Korea dll.
Jika anda berminat dengan tradisi Cina dan produk kami, PLS berhubung dengan kami, perhatian baik anda terhadap syarikat kami dan ulasan akan sangat dihargai.
Kategori produk : Bun Steamed